Fundraising can be so much fun! Whether you are taking part in one of our events or organising your very own, there are so many ways that you can have fun whilst raising money for a worthwhile cause. The fundraising events which our charity organises are sure to give you a thrilling challenge and an unforgettable experience to tell all your friends about!
Your Own Fundraising Events
If you would like to organise your own personal fundraising challenge and set up your own fundraising page, click on the Enthuse link below:
https://britishgymnasticsfoundation.enthuse.com/profile
Alternatively you can download our charity's sponsor form below to help you raise funds. If you are struggling with ideas on what to do, have a look at some of the fundraising challenge ideas below; remember, the sky is the limit. Enjoy yourself and go for it!
Fundraising Ideas

Organise a bake sale or coffee morning at your workplace or community venue

Do a sponsored walk, run or bike ride which will challenge you and your friends

Complete a mile in your own inventive way, like on a uni-cycle or pogo stick

Hold a fancy dress day or party at your workplace, school or club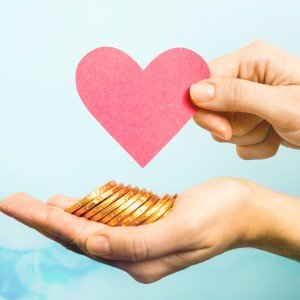 Tell us what you've done and send in your sponsorship money
If you've just completed your fundraising challenge, we'd love to hear all about it!
Fill in your details below to let us know what you did to raise money and don't forget to tell us how much fun you had, as we'd love to share your story with like-minded others!
How to pay your sponsorship money in
Online
Pay online by Debit or Credit card
Cheque
By post
Cheques or postal orders should be made payable to British Gymnastics Foundation.
They should be sent to:
British Gymnastics Foundation
Lilleshall National Sports Centre
Newport
Shropshire
TF10 9AT

Send us your sponsorship Forms
We can claim Gift Aid from your sponsors if you send us your completed sponsorship forms, with your cheque and Giro slip or a receipt of payment, to:
British Gymnastics Foundation, Lilleshall National Sports Centre, Newport, Shropshire, TF10 9AT