Marty's Story
"I need the gym in my life. It helps me stay regulated and helps with my social skills."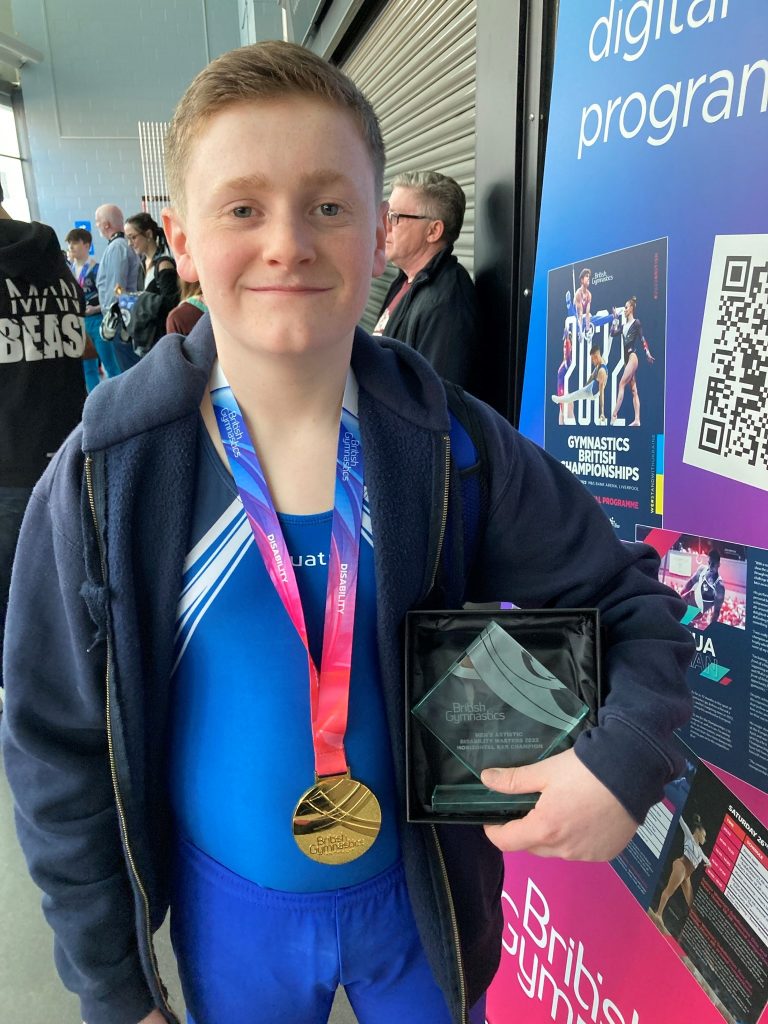 Marty attends Lincoln Gymnastics Club. He told us "As a young person with ASD (Autism Spectrum Disorder) and ADHD (Attention Deficit Hyperactivity Disorder) I need the gym in my life. It helps me stay regulated and helps with my social skills."
Marty has experienced great success, winning the 2021 British Disability Championships' Junior Title. Marty also went on to become the High Bar champion at the British Disability Masters Championships 2022.
Marty's Mum Marina said, "After he won the junior British Championship, his club offered him more hours which has been a God send! Marty is reliant on the gym to help him cope with everyday life and it's one of his only means of meeting people."
Marina is a full-time carer for Marty and Marty's father who has a brain injury.
"The Hardship Grant will go toward the increased fees so we can't thank you enough. Without the help towards his fees, it would have been such a struggle, especially with all the rises in the cost of living."
Photo of Marty with his British Disability Masters 2022 Medal and Trophy.
Kristian Thomas is running the London Marathon to raise funds for the Hardship Grants.
Please support him as he makes it possible for more people like Marty to continue gymnastics and benefit from all that is gives him.
---
Thank you to Peter Harrison Foundation for their funding for Special Disability Hardship Grants.
---