Help those living with dementia, by walking over 10,000 steps every day this July!
Take part in Love to Move for Dementia and challenge yourself to walk 10,000 steps each day in July to raise money for the British Gymnastics Foundation and support our Love to Move programme, our seated movement and cognitive enhancement programme aimed at older people from 55 to 105.
Love to Move for Dementia

Date: 1st July – 31st July, 2021
Challenge: Reach 10,000 steps every day and fundraise for the British Gymnastics Foundation
Location: In the comfort of your own environment
How to get involved: Follow this link to be directed to our 'Love to Move for Dementia' Virgin Money Giving Event Page and click on 'Start fundraising'.
You will then be prompted to sign in/ sign up if you've not registered with Virgin Money before. Once you've done this you're ready to go and you can start to share your fundraising page with your friends and family.
How your fundraising will help us
Our Love to Move programme particularly benefits people living with dementia and other cognitive disease and your support could help us train more Love to Move deliverers, provide more sessions to those in need, and expand our research in adapting the programme to tackle early-onset dementia.
Here's how a small amount of fundraising could make a difference:
£50 could fund an additional Love to Move session in a care home
£100 could pay for 2 Love to Move community sessions
£300 would pay to train a Love to Move deliverer
With each Love to Move trainer delivering an average of 50 sessions a year, you could support hundreds of people just by reaching 10,000 steps for every day of July.
Patrick Bonner, Head of the British Gymnastics Foundation said: "Over the last five years, Love to Move has helped thousands of participants living with dementia to improve cognitive function and develop physical skills to help with everyday tasks.
"Since the pandemic hit, the pressure on the social care system has grown and we want to be part of the solution, helping people to live at home independently for longer and improve their quality of life by engaging with more care homes and community groups through our seated gymnastics programme."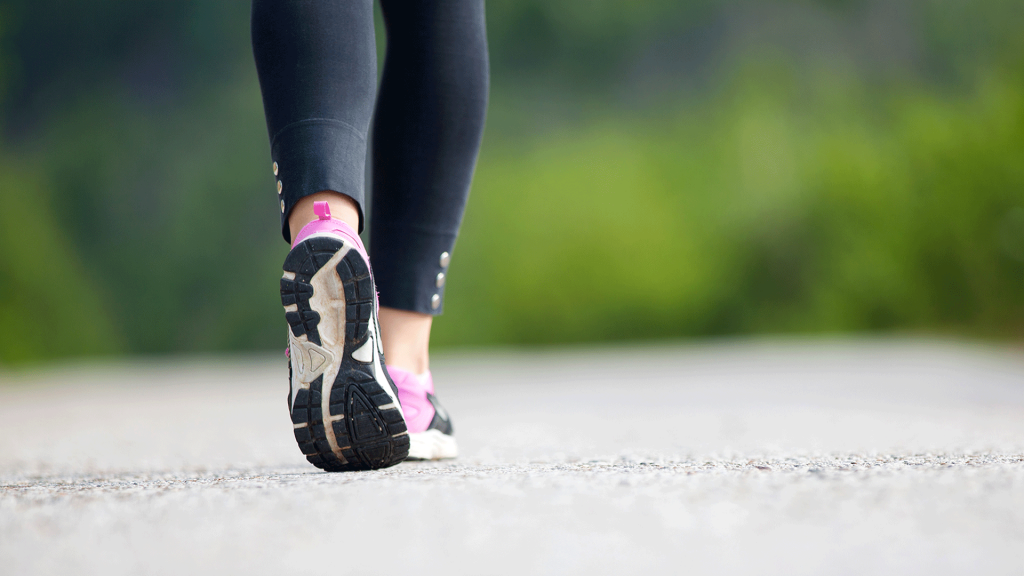 How do I reach 10,000 steps every day?
There are so many ways to reach your 10,000 steps per day. Of course, you can increase the amount of walking you do each day but here are some other ways you can incorporate our challenge into your daily routine:
Walk a little extra on your weekly food shop
Dance around the kitchen while you cook up a feast
Take the dog for an extra walk
Do some gardening
If you are commuting to work then why not try getting off a bus or train stop early, or parking further away to give you access to more steps
Take the stairs rather than the lift
And if you're working from home, set a timer every hour and take on a few jumping jacks or jogging on the spot for 5-10mins at a time
Get out and about at lunchtime and watch the steps naturally trickle in
Take up running as a new hobby and you'll be hitting over 5000 steps
Convert your daily exercise class into steps, whether its online or in person
Meet a friend for a socially distanced walk
Is there a total I need to reach?
There is no fundraising target but, as a token of appreciation, all fundraisers raising over £100 will receive a British Gymnastics Foundation T-shirt once the event has been completed. By fundraising over £300 you will receive a British Gymnastics Foundation Certificate.
*When setting up your Virgin Money Giving Fundraising page, please make sure you opt in to marketing communications from us so that we can send you your T-shirt and certificate.
For any further queries, see our FAQs at the bottom of the page.
More on Love to Move
A recent study from the Evaluator in 2020 found that 100% of carers who have experienced the Love to Move programme with their groups would recommend the programme to others, having found understanding, companionship and respite through engaging with the Foundation's sessions.
Since the programme's inception in 2015, the Foundation has helped 440 people to come through the Love to Move training course to deliver the session, however with so much potential, more support from our fundraisers is needed at this crucial time to keep the momentum going. The pandemic has forced people to stay at home and stay safe at the consequence of general fitness and mobility suffering. Unfortunately, as our elderly population has been affected the most, the Love to Move programme is now more important than ever before.
Join us this July; get your body moving, up your step count and pledge to tackle dementia head on by walking 10,000 steps for every day for the month of July.
Contact us
If you have any questions please see our FAQs or email theteam@britishgymnasticsfoundation.org